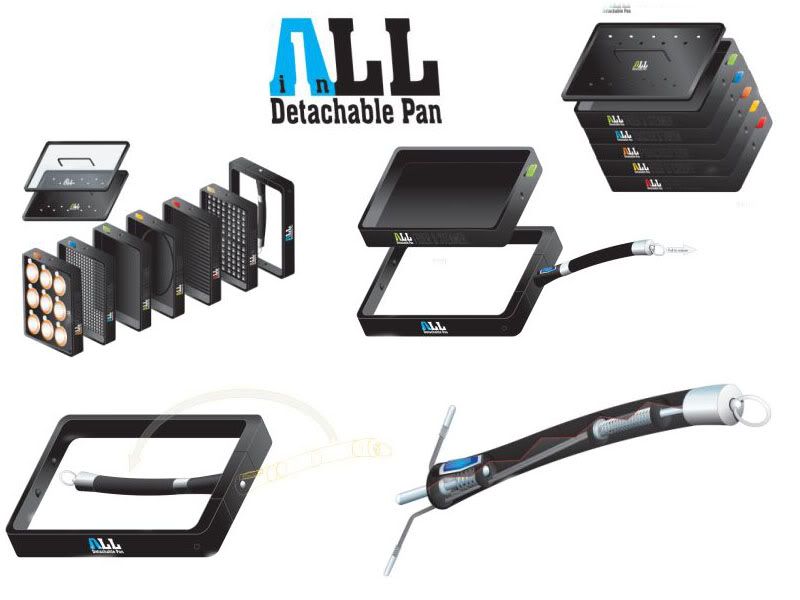 This is my newest invention. I have a powerpoint presentation that I created to help me market as well as a product introduction letter. I need some pointers on how to get it in the market. It is a provisional patent item. I would like to get some of your critique or advice on how you think I could make this better or if you would be interested in this product. Here is a little about what it is and it's benefits.
The name says it all! This pan consist of a base with a handle that folds inwards and outward for easy storage.  Then we have 6 detachable pans that serve their own purpose that smoothly glide into place of the frame. It includes lids needed for their purpose if needed. Made of cast aluminum, non stick, 11 square round, 2 inches in height. This will be cheaper than buying a set of 6 pans and pots. Won't take up all the space that individual pans use. The only one of it's kind. Pans it includes: Waffle pan, pouched egg, toaster, grill, frying pan, crepe.
Any insight would be greatly appreciated.
-------------------------